Are your sewer lines clogging all the time? I Love Sewers Rooter and Plumbing is here to help! We provide 24/7 fast response trenchless pipe replacement services to all Monrovia. From epoxy liners to complete trenchless sewer line replacement no job is too small or too big for I Love Sewers Rooter and Plumbing Give us a call today (626) 764-2570 to schedule a free estimate.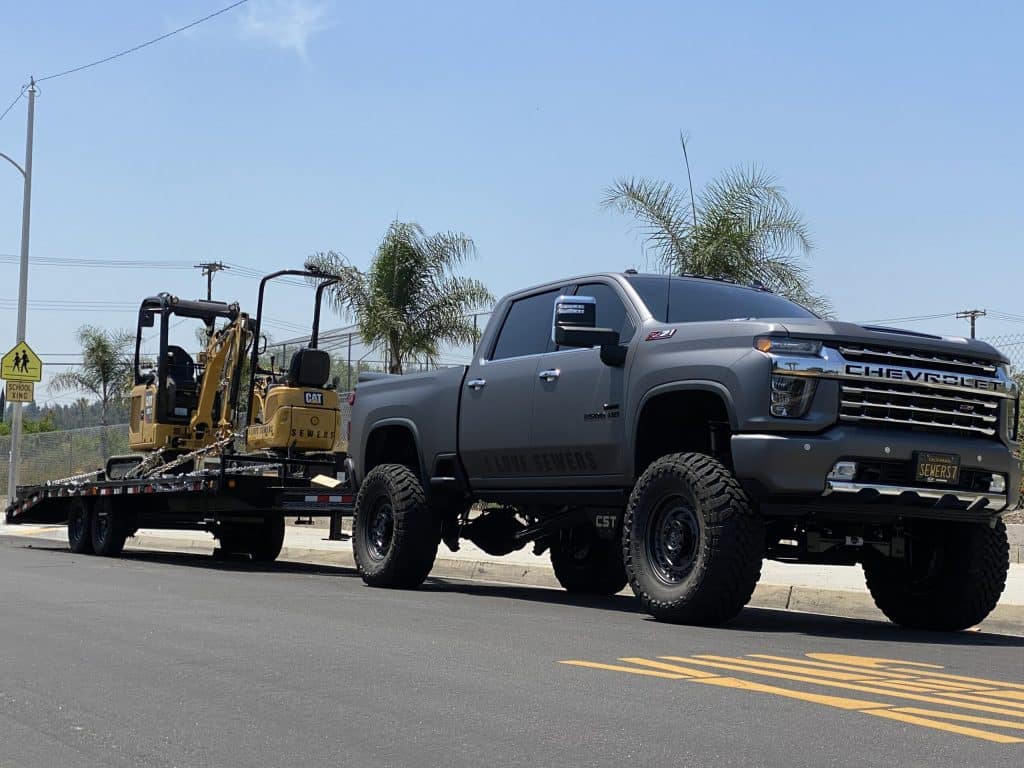 What is trenchless sewer repair and just how does it differ?
Trenchless sewer repair involves very little digging. This means that you do not need to damage your landscape, trees, as well as flowers to repair your sewer line problem. Our plumbing specialists will pinpoint, reach and fix your sewer line without digging out your old sewer line.
We accomplish this by making a couple of tiny access points for ourselves, which are going to allow us to repair as much as a hundred feet of the pipeline!
No, we're not joking-- we can totally repair your sewer line without harming much of your yard and/or garden.

Why Choose I Love Sewers Rooter and Plumbing
Locally Owned & Operated
California Licensed Contractor LIC#820187
24/7 Emergency Services
Licensed & Uniformed Technicians
700+ 5-Star Google and Yelp Reviews
Upfront Estimates
Financing Available
Easy Online Appointments
Did You Know That Trenchlees Repairs Has Environmental Impact?
Less environmental impact is a major concern for many people. This is why trenchless pipe replacement has recently been on the rise.
Trenchless pipe replacement can help construction companies cut down on the time and money spent on the project, but it also helps with the environment. It does this by using less water and fewer materials, reducing waste and emissions, as well as having a smaller carbon footprint.
As Californians, we are all environmentally conscious, that is why homes and businesses in Monrovia has been opting into trenchless pipe replacement in the recent years.
At I Love Sewers Rooter and Plumbing we have made it our mission to master the trenchless technology since it's inception. Rest to sure that you will be hiring the best and the most experienced trenchless plumbers when you pick us.

Types of trenchless sewer repair
The four most common types of trenchless sewer repair are,
Cured-in-place-pipe lining (Also called structural pipe lining)-- This incorporates creating a brand-new pipe within the old one by inserting an epoxy-soaked liner into the damaged pipe and leaving it to cure for a few hrs. When it's removed your new pipe is as good as brand-new.
Spray lining and brush coating-- This trenchless technique resembles structural pipe lining. However, instead of using a felt liner to create a brand-new inner pipe, an epoxy or flexible polymer is sprayed or brushed onto the within the weakened pipe.
Pipe bursting-- Pipe bursting is utilized to change a damaged pipe by utilizing a winch with a connected bursting head to draw a brand-new HDPE pipe into the old pipe. The old pipe is broken and the new one takes its place.
Slip lining-- Slip lining goes all the way back to the 1940s and includes inserting a smaller diameter pipe right into the harmed one and afterwards filling the area around it with grout. Although slip lining is considered a trenchless method, it's more invasive than the above-mentioned techniques. This is due to the fact that a larger pit needs to be dug in order to lower the new inner replacement pipe sections.
The method of trenchless repair will depend on the location and the amount of damage on your pipes. I Love Sewers Rooter and Plumbing expert technicians will choose the best method to fit your budget and to fix the problem. Call us today at (626) 764-2570 to schedule a free estimate
Meet The I Love Sewers Rooter and Plumbing Family
I Love Sewers Rooter and Plumbing is a fully licensed and insured rooter and plumbing business servicing the Monrovia, California area. We offer a broad range of sewer line repair, installation, and maintenance services. Finding the right contractor that has experience in trenchless sewer repair or replacement can be a big challenge. I Love Sewers Rooter & Plumbing has 560+ 5-Star Yelp customer reviews. Give us a call today at (626) 764-2570 to schedule your trenchless sewer line repair or replacement service.