Looking for a specialist in trenchless sewer line repairs in Glendora, CA, 91702? I Love Sewers Rooter and Plumbing is the best sewer and drain company in town.
I Love Sewers Rooter and Plumbing technicians are experienced and professional, and we offer 24-hour emergency service. We're here to help with all your sewer line problems – no matter how big or small! You can count on us Call us at (626) 764-2570 to schedule service.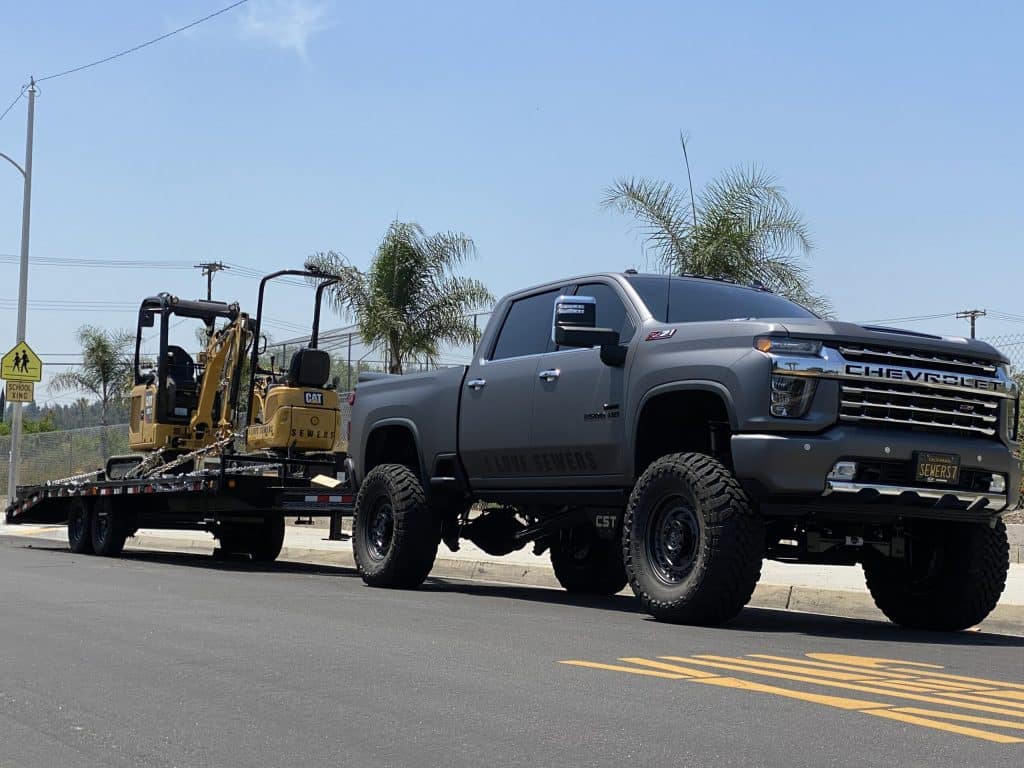 What Is Trenchless Sewer Repair?
Trenchless sewer repair is precisely what it sounds like-- it's a technique of sewer repair that switches out a sewer pipe without any trenching. In many cases, the trenchless repair is the preferred approach to sewer repair.
Considering that trenching does not take place, the repair is much less intrusive, much more cost-effective, and provides a quicker turnaround than traditional, open-trenched sewer repairs.

Why Choose I Love Sewers Rooter and Plumbing
Locally Owned & Operated
California Licensed Contractor LIC#820187
24/7 Emergency Services
Licensed & Uniformed Technicians
700+ 5-Star Google and Yelp Reviews
Upfront Estimates
Financing Available
Easy Online Appointments
Trenchless Will Lower Overall Cost of Installation and Maintenance
Trenchless sewer repair is a more cost-effective way of repairing sewer lines. This type of repair does not require digging up the pipes and is done by inserting a camera into the pipe to assess the damage, then using a machine with an endoscope to make repairs.
Lower overall cost of installation and maintenance is one of the benefits that trenchless sewer repair provides. It can take days or weeks to install traditional sewers, but trenchless sewer repair can be done in hours.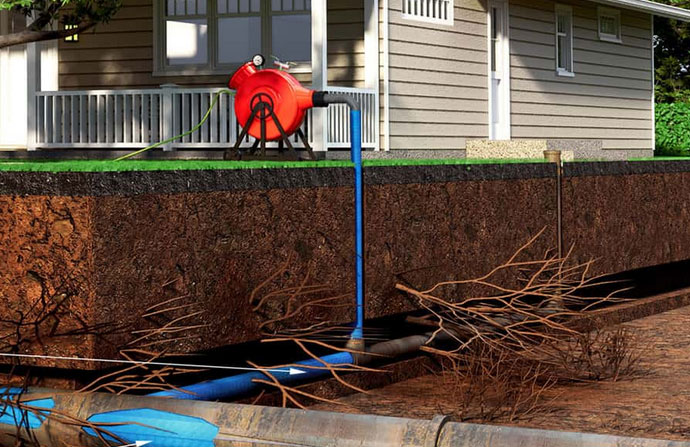 Types of trenchless sewer repair
The four most common types of trenchless sewer repair are,
Cured-in-place-pipe lining (Also called structural pipe lining)-- This incorporates creating a brand-new pipe within the old one by inserting an epoxy-soaked liner into the damaged pipe and leaving it to cure for a few hrs. When it's removed your new pipe is as good as brand-new.
Spray lining and brush coating-- This trenchless technique resembles structural pipe lining. However, instead of using a felt liner to create a brand-new inner pipe, an epoxy or flexible polymer is sprayed or brushed onto the within the weakened pipe.
Pipe bursting-- Pipe bursting is utilized to change a damaged pipe by utilizing a winch with a connected bursting head to draw a brand-new HDPE pipe into the old pipe. The old pipe is broken and the new one takes its place.
Slip lining-- Slip lining goes all the way back to the 1940s and includes inserting a smaller diameter pipe right into the harmed one and afterwards filling the area around it with grout. Although slip lining is considered a trenchless method, it's more invasive than the above-mentioned techniques. This is due to the fact that a larger pit needs to be dug in order to lower the new inner replacement pipe sections.
The method of trenchless repair will depend on the location and the amount of damage on your pipes. I Love Sewers Rooter and Plumbing expert technicians will choose the best method to fit your budget and to fix the problem. Call us today at (626) 764-2570 to schedule a free estimate
Meet The I Love Sewers Rooter and Plumbing Family
I Love Sewers Rooter and Plumbing is a fully licensed and insured rooter and plumbing business servicing the Glendora, California area. We offer a broad range of sewer line repair, installation, and maintenance services. Finding the right contractor that has experience in trenchless sewer repair or replacement can be a big challenge. I Love Sewers Rooter & Plumbing has 560+ 5-Star Yelp customer reviews. Give us a call today at (626) 764-2570 to schedule your trenchless sewer line repair or replacement service.