In Duarte most older homes and businesses have old cast iron sewer pipes. The new trenchless technology is helping property owners in Duarte save money and time by minimizing property destruction during a sewer line replacement.
I Love Sewers Rooter and Plumbing is a leader in trenchless sewer repairs. All of our technicians are highly trained trenchless pipe replacement experts.
With fully stocked vans and certified local technicians I Love Sewers Rooter and Plumbing can tackle any sewer line problem efficiently. Request an appointment online today.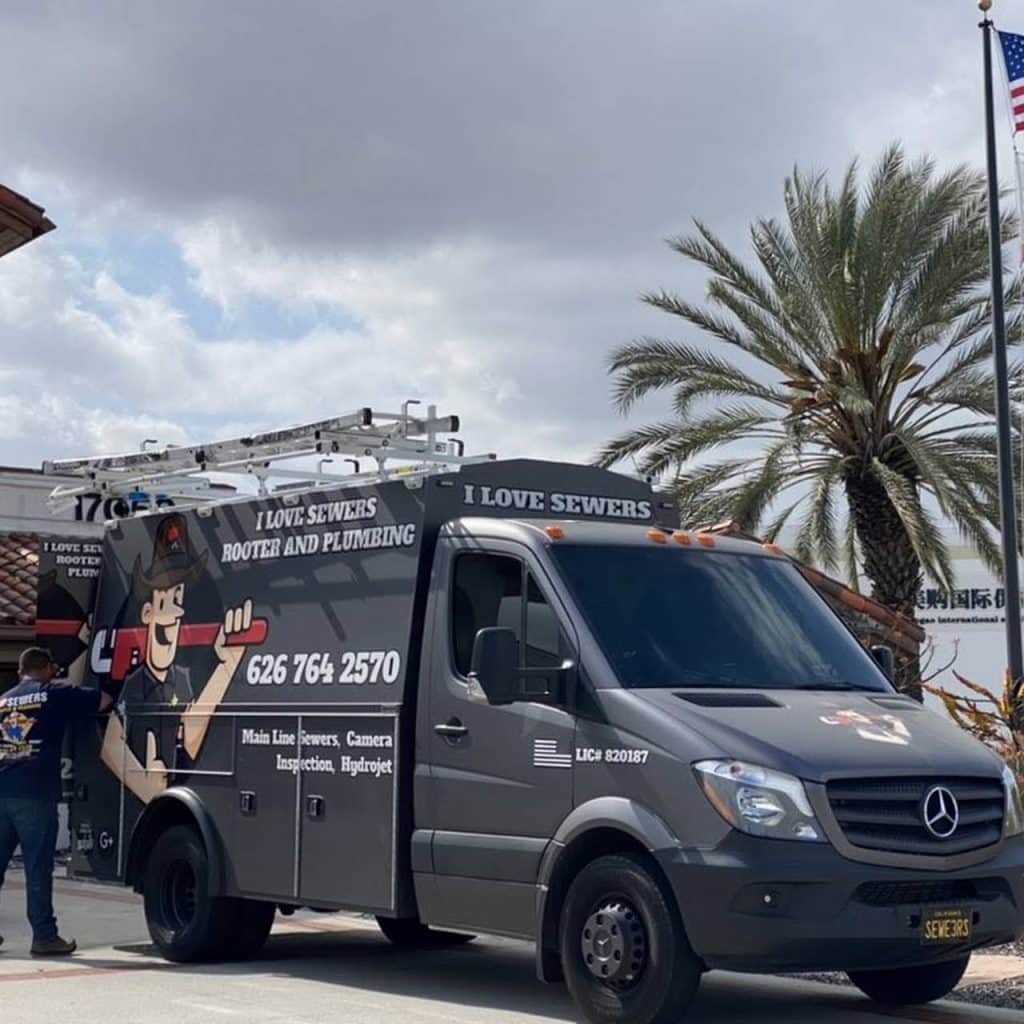 What is trenchless sewer repair and just how does it differ?
Trenchless sewer repair involves very little digging. This means that you do not need to damage your landscape, trees, as well as flowers to repair your sewer line problem. Our plumbing specialists will pinpoint, reach and fix your sewer line without digging out your old sewer line.
We accomplish this by making a couple of tiny access points for ourselves, which are going to allow us to repair as much as a hundred feet of the pipeline!
No, we're not joking-- we can totally repair your sewer line without harming much of your yard and/or garden.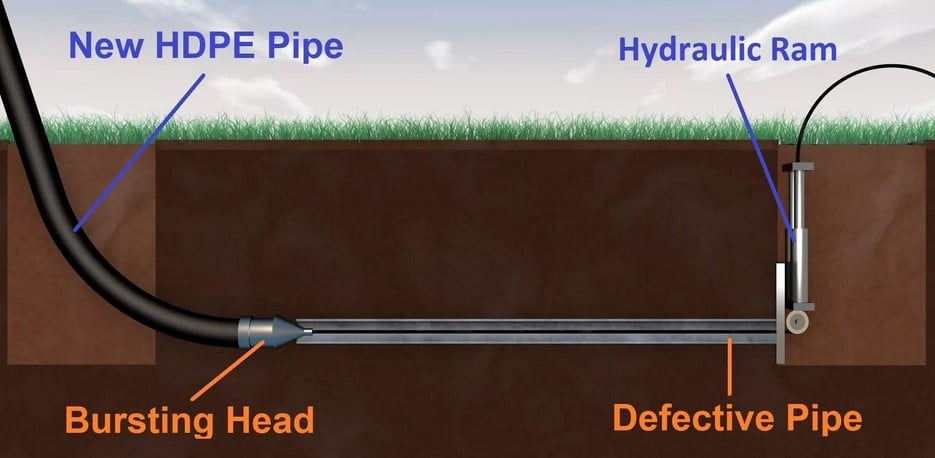 Why Choose I Love Sewers Rooter and Plumbing
Locally Owned & Operated
California Licensed Contractor LIC#820187
24/7 Emergency Services
Licensed & Uniformed Technicians
700+ 5-Star Google and Yelp Reviews
Upfront Estimates
Financing Available
Easy Online Appointments
Trenchless Will Lower Overall Cost of Installation and Maintenance
Trenchless sewer repair is a more cost-effective way of repairing sewer lines. This type of repair does not require digging up the pipes and is done by inserting a camera into the pipe to assess the damage, then using a machine with an endoscope to make repairs.
Lower overall cost of installation and maintenance is one of the benefits that trenchless sewer repair provides. It can take days or weeks to install traditional sewers, but trenchless sewer repair can be done in hours.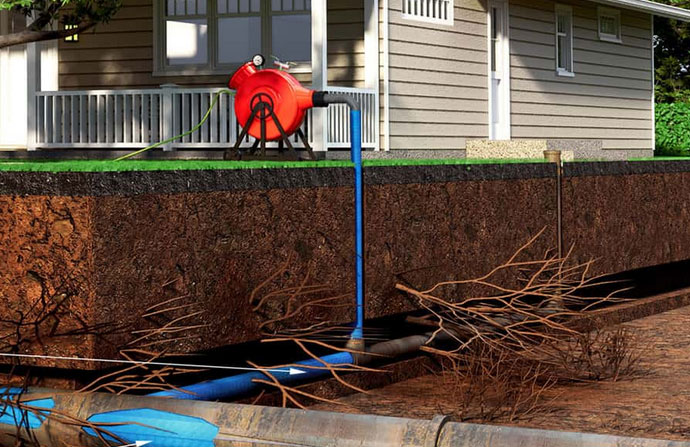 Trenchless Epoxy Lining
The advantages of epoxy lining are that it does not require digging up the ground to install, it can be applied to pipes that are already in place, and it can be applied to pipes made from concrete or metal. Epoxy pipe lining is often used by emergency plumbing companies when there's been a sewer backup, they need to fix the problem quickly. Emergency plumbing companies use epoxy pipe lining services because they need quick solutions for their client's problems.
Epoxy Pipe Lining Features
Longer lasting pipes
Stronger pipeline material
Increased water flow
Decreased friction
Seals existing cracks
Prevents root intrusions
Corrects water flow for corroded pipes
Seamless pipes solve the problem of leaking joints
Affordable sewer repair option
Suitable for clay, metal, iron, PVC, concrete, and fiberglass pipes
As you can see, there are many benefits to having epoxy lining services done. If you're in need of a professional epoxy lining service, call our friendly staff now at (626) 764-2570
Meet The I Love Sewers Rooter and Plumbing Family
I Love Sewers Rooter and Plumbing is a fully licensed and insured rooter and plumbing business servicing the Duarte, California area. We offer a broad range of sewer line repair, installation, and maintenance services. Finding the right contractor that has experience in trenchless sewer repair or replacement can be a big challenge. I Love Sewers Rooter & Plumbing has 560+ 5-Star Yelp customer reviews. Give us a call today at (626) 764-2570 to schedule your trenchless sewer line repair or replacement service.