Are you looking for an experienced sewer line plumber in West Hollywood, California? I Love Sewers Rooter and Plumbing is the best sewer and drain company in town.
Our technicians are experienced and professional, and we offer 24-hour emergency service. We're here to help with all your sewer line problems – no matter how big or small! You can count on us Call us at (626) 764-2570 to schedule service.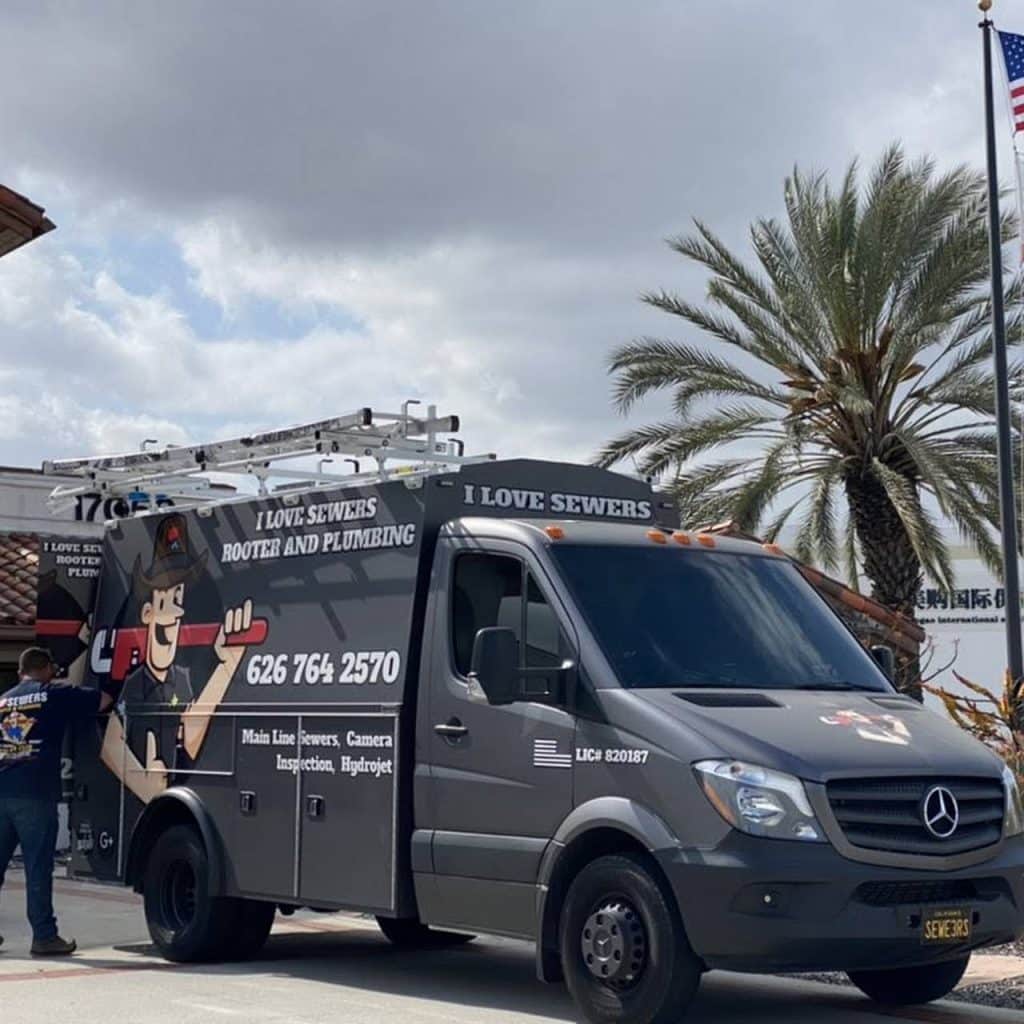 Are Your Sewer Pipes Corroding?
Corrosion is among the most typical sewer line troubles for those with metal sewer line pipes. This issue commonly takes place over a long period, as the sewer line constantly comes in contact with the sewage it's transferring. Pipe deterioration can cause a number of problems with your plumbing system, including leaks, frequent clogs, and also foul odors.
A sewer camera video inspection is one of the best ways to diagnose and repair sewer system issues. If your West Hollywood home was built before 1970, call I Love Sewers Rooter and Plumbing to arrange a video inspection of your sewer line. We use state-of-the-art cameras and will record the finding on a flash drive and give it to you.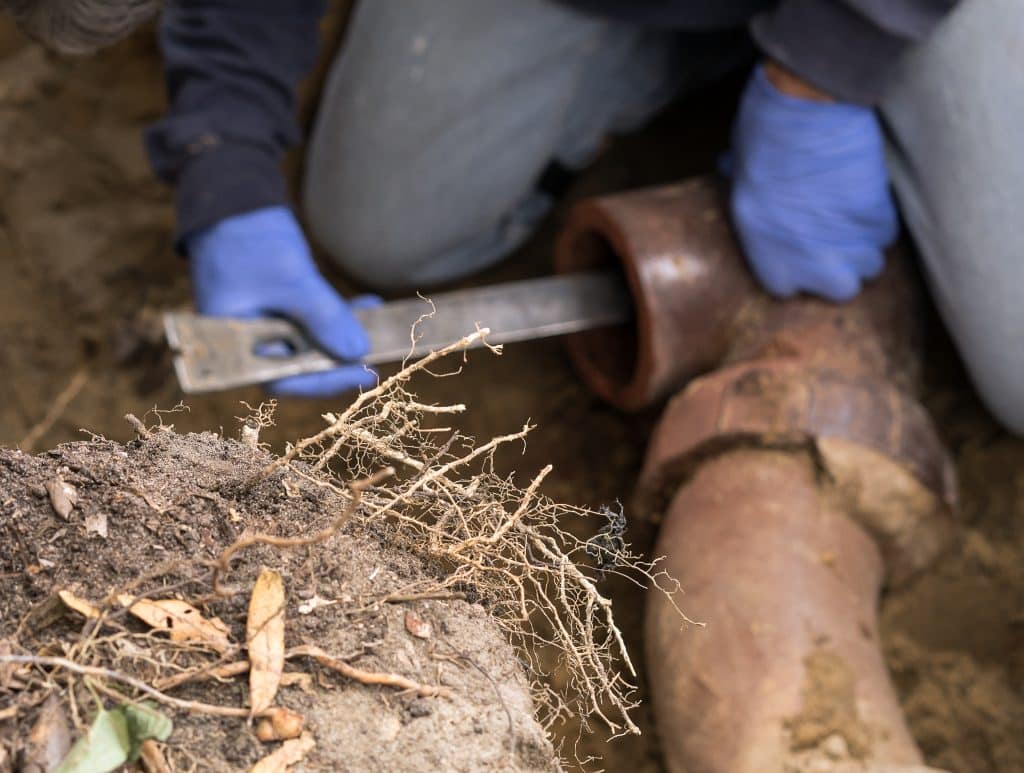 Why Choose I Love Sewers Rooter and Plumbing
Locally Owned & Operated
24/7 Emergency Services
Licensed & Uniformed Technicians
700+ 5-Star Google and Yelp Reviews
Upfront Estimates
Financing Available
Easy Online Appointments
Tree Roots In Sewer Line
The leading cause of sewer line blockages is tree roots. Tree roots can grow over time and get into a sewer line. Roots from trees that grow near or over a sewer pipe can cause the pipe to crack and even break, which can lead to sewage backup in homes and businesses. In order to avoid this problem, it is important for property owners to keep an eye on their trees. They should have their trees trimmed back so that the roots do not grow over the sewer line.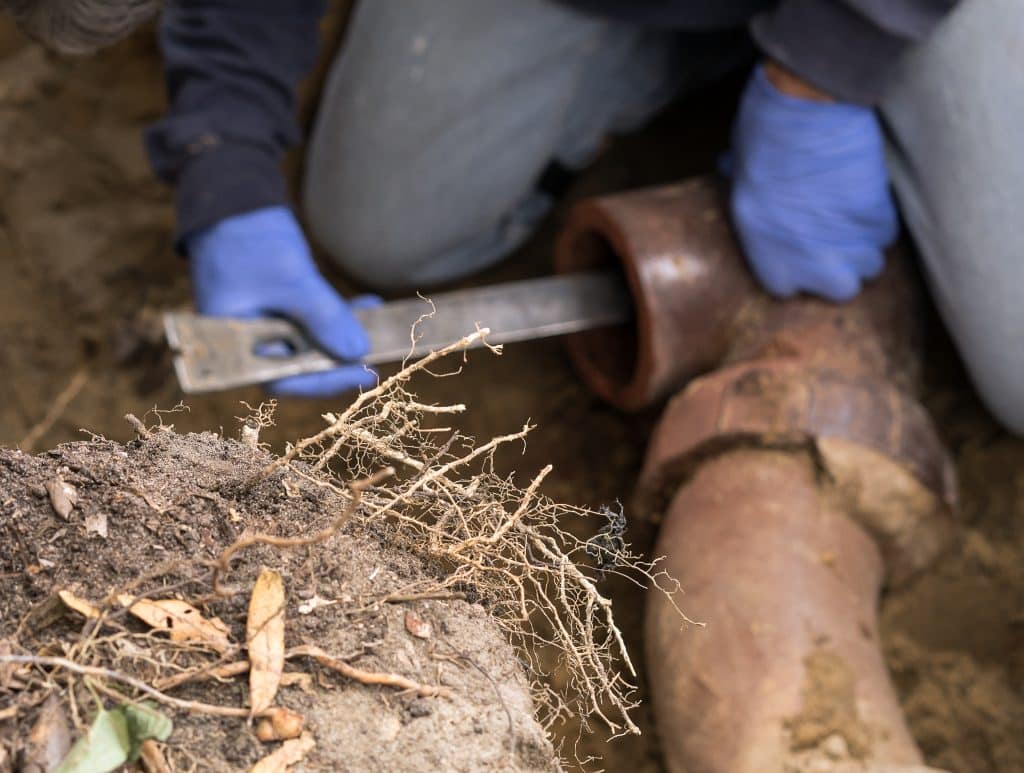 Sewer Line Cleaning
I you are having occasional clogs, conventional cleaning methods such as cabling (drain snaking) and augering (using rotating blades on a cable) can provide an adequate solution, however, if you have root intrusions in your sewer line applying copper sulfate from a port or toilet often kills the roots and creates an external kill zone. Foaming products helps ensure that the copper sulfate reaches the surface of the pipe. However, this type of chemical process is not always 100% effective. I Love Sewers Rooter and Plumbing will try all cost-effective methods to make sure you have a perfectly functioning sewer line.
Meet The I Love Sewers Rooter and Plumbing Family
I Love Sewers Rooter and Plumbing is a fully licensed and insured rooter and plumbing business servicing the West Hollywood, CA, 90046 area. We offer a broad range of sewer and drain repair, installation, and maintenance services. Finding a professional that is well-qualified, and offers rates that are competitive and relevant to the specific service needed, is one of the most important concerns we encounter with our customers. I Love Sewers Rooter & Plumbing has 560+ 5-Star Yelp customer reviews. Give us a call today at (626) 764-2570 to schedule your sewer line repair or replacement service.