Most older homes and businesses in Los Angeles have old cast iron sewer pipes which are susceptible to clogs, and tree root intrusions. If your sewer line is getting clogged all the time it is time to call I Love Sewers Rooter and Plumbing Los Angeles, CA, 90001's sewer line repair experts.
With fully stocked vans and certified local technicians I Love Sewers Rooter and Plumbing can tackle any sewer line problem efficiently. Request an appointment online today.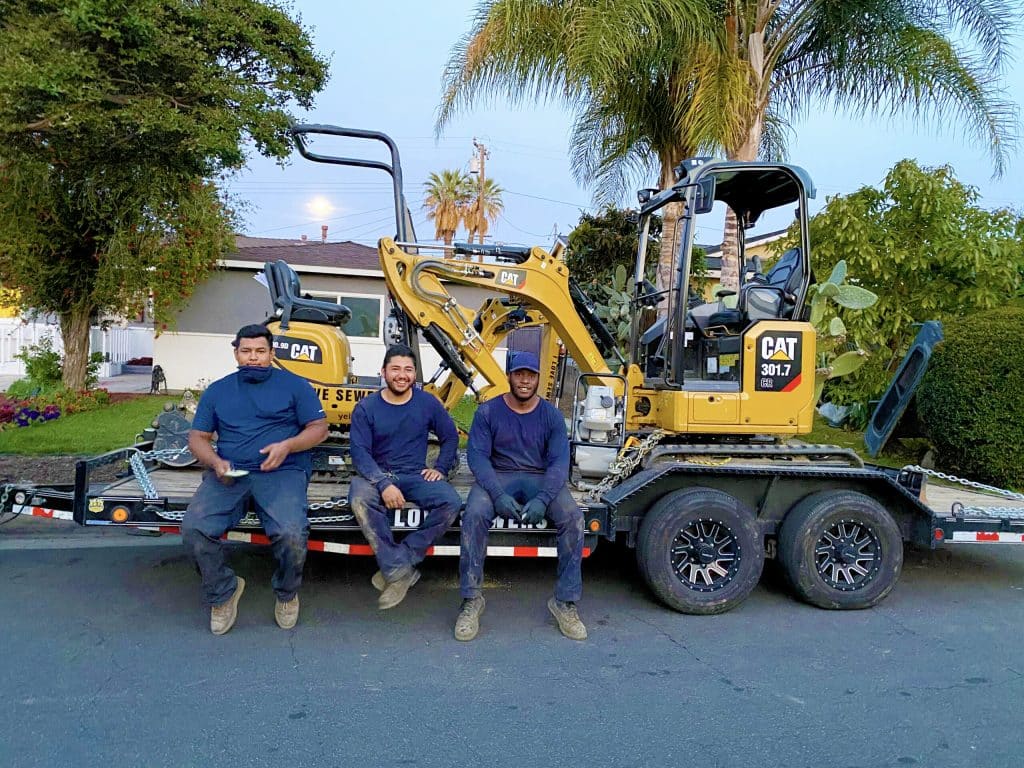 How To Avoid Sewer Line Problems
In Los Angeles homes and businesses, cooking oils, hair, food particles, toilet paper, baby wipes and tree roots often cause sluggish drains or line blockages. If they happen near the drain opening or toilet bowl, a plunger may be effective in clearing them. However, if the problem is some distance into a drain line, it may require an experience plumber like I Love Sewers Rooter and Plumbing to locate and resolve.
Here are some helpful tips to avoid sewer line problems
Do not dispose of your household grease in the sinks or toilets
Do not dispose of diapers or other disposable hygiene products in your toilets
Do not dispose of medicines down the drain - Find out how to properly dispose of medicine
Do not dispose of bones and food scraps if you do not have a garbage disposal

A good practice is to throw items in the garbage if you need to grind them

Inspect your rooftop vents and have them cleaned out by a professional
Place screening over your rooftop vents if you encounter a problem with rodents entering your home through your toilets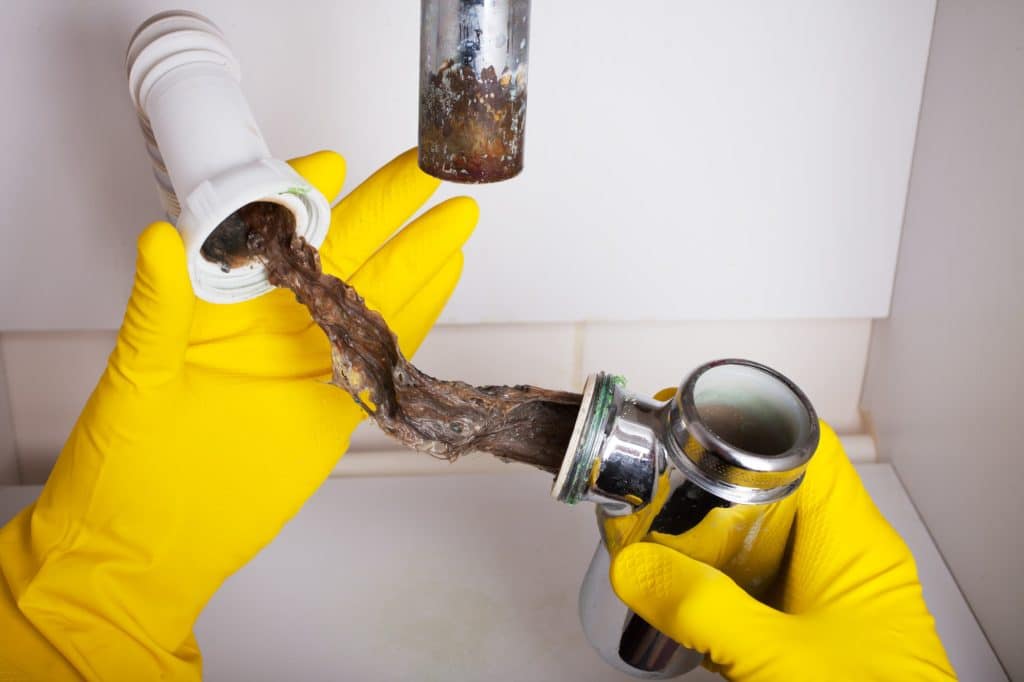 Why Choose I Love Sewers Rooter and Plumbing
Locally Owned & Operated
24/7 Emergency Services
Licensed & Uniformed Technicians
700+ 5-Star Google and Yelp Reviews
Upfront Estimates
Financing Available
Easy Online Appointments
Tree Roots In Sewer Line
The leading cause of sewer line blockages is tree roots. Tree roots can grow over time and get into a sewer line. Roots from trees that grow near or over a sewer pipe can cause the pipe to crack and even break, which can lead to sewage backup in homes and businesses. In order to avoid this problem, it is important for property owners to keep an eye on their trees. They should have their trees trimmed back so that the roots do not grow over the sewer line.
Sewer Line Maintenance
The best way to maintain your sewer line is through prevention. Putting anything besides human waste and toilet paper in the drain can start a clog. To avoid a sewer backup, follow these guidelines:
Use trash cans to keep food scraps, cooking grease, dental floss, and feminine hygiene products out of the sewer system.
Always throw your personal wipes into the trash bin. Even if they're marked flushable, they cause significant problems for city sewer systems.
Get a drain screen to catch strands of hair in the shower, and then throw the clump away instead of letting it slip down the drain.
If you identify a clog or other issue with your sewer line in Los Angeles, CA, 90001, the best thing you can do for your system is to deal with the problem as quickly as possible. Give I Love Sewers Rooter and Plumbing a call to schedule a free evaluation of your sewer system.
Meet The I Love Sewers Rooter and Plumbing Family
I Love Sewers Rooter and Plumbing is a fully licensed and insured rooter and plumbing business servicing the Los Angeles, California, 90001 area. We offer a broad range of sewer and drain repair, installation, and maintenance services. Finding a professional that is well-qualified, and offers rates that are competitive and relevant to the specific service needed, is one of the most important concerns we encounter with our customers. I Love Sewers Rooter & Plumbing has 560+ 5-Star Yelp customer reviews. Give us a call today at (626) 764-2570 to schedule your sewer line repair or replacement service.